SUMMER FLOWERS COLLECTION: NEW IN THE SHOP
Welcome to Summer!
The glowing days of summer with the season's most gorgeous blooms!
Our Summer Flowers Collection captures the natural textures, whimsical florals and vibrant array of summer flora and foliage. Our effortless arrangements spotlight all-time favorites from ruffled garden roses, incredibly soft dahlias, clouds of hydrangeas and saturated wild flowers like zinnia and malva. Our curated arrangements will evoke bright summer days, balmy nights, and classic elements of summer. Best of all, we will be showcasing the very best local and American grown flowers of the season.
Petite arrangement: $75
Medium arrangement: $125
Large arrangement: $175
All color schemes can be produced in each of the three base price points. Larger "tall and showy" designs also available. Visit the shop to see more.
American Grown Flowers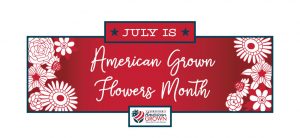 Since 2017, Congress has declared July "American Grown Flowers" month. While the floral industry as a whole is a complex and global entity, we do in fact have flower growers in the United States – both locally and across the country. We plan to do our part and for the month of July by featuring local and American grown flowers in all of our flower shop designs. It's a great time to learn what *is* growing locally at this time!
For more flower inspiration, we invite you to browse our galleries.